Women
" The world is full of magic things, patiently waiting for our senses to grow sharper." W.B Yeats
Fodla Light and Earthy Cardigan, Handspun Cape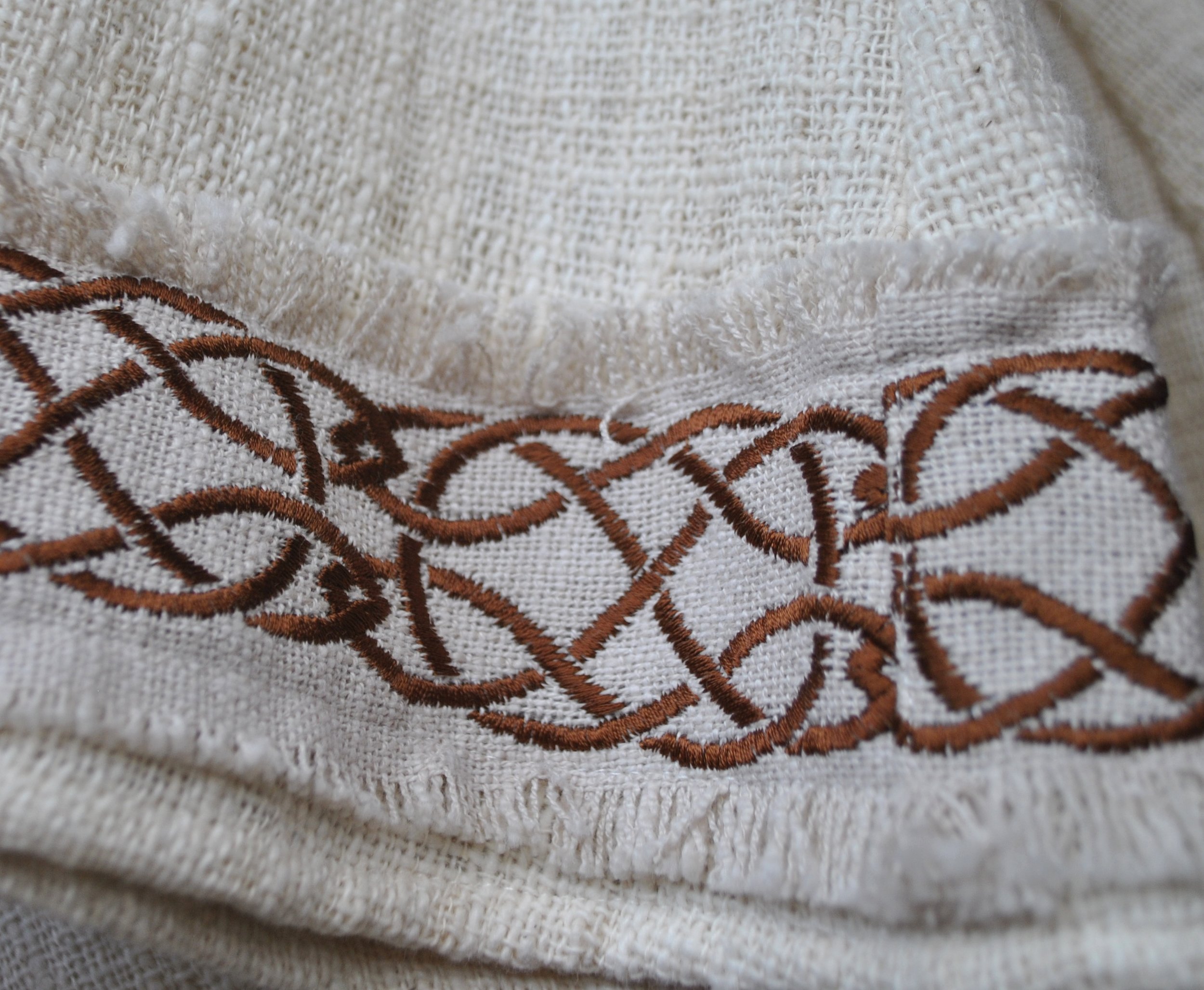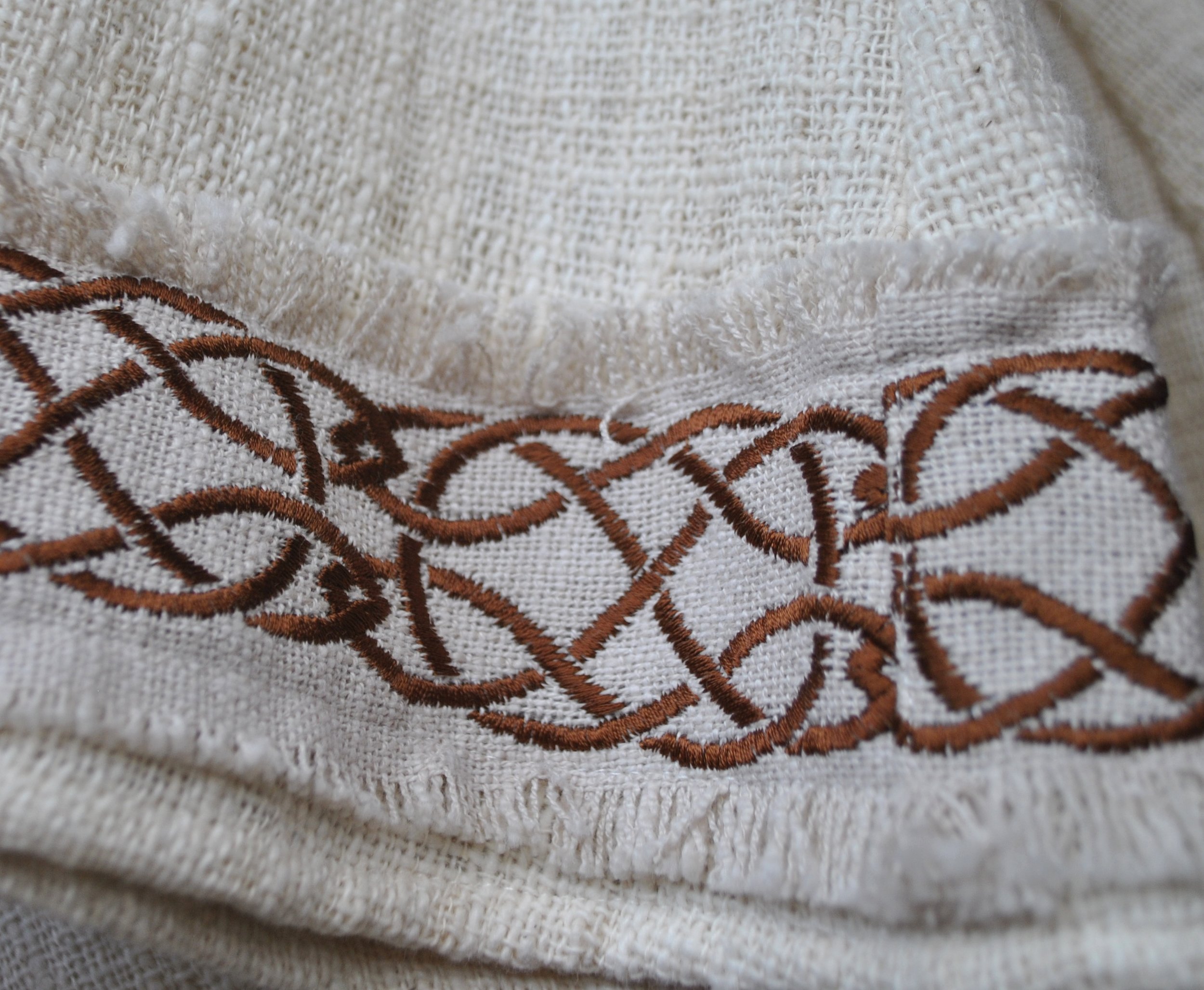 Fodla Light and Earthy Cardigan, Handspun Cape
Fodla - Light and Earthy Handspun Cardigan, Celtic Cardigan, Pagan Cardigan,

The design of this is free flowing and simple, the front is open and the sleeves are bell shaped. This Design has been inspired by druidry and ancient mysticism. This makes for a beautiful and comfortable lightweight layer to add a bit of magic to any outfit.
~~~~~~~~~~~~~~~~~~~~~~~~~~~~~~~~~~~~~~~~~~~~~~~~~~~~~~~~~~~~~
With every purchase you make from Celtic Fusion Design, a tree will be planted! From each item, 3€ (the price of planting one native tree species) will be donated to Hometree. An organisation that is striving to plant trees in the West of Ireland to restore natural woodlands and create healthy ecosystems to last generations. Find out more here:
http://www.hometree.ie/the-trees-we-plant/
Celtic Fusion was designed to create a connection to nature through unique clothing. The designs are inspired by Celtic spirituality and ancient paganism - beliefs centered around the natural world and the cycle of life. So, naturally, sustainability and ethics are a top priority in the construction of the clothing you purchase. I hope to create a new standard for the impact of fashion with my choice of fabrics, construction processes, and positive work practices.
I am an Irish artist and my work is inspired by the Irish landscape and culture.
~~~~~~~~~~~~~~~~~~~~~~~~~~~~~~~~~~~~~~~~~~~~~~~~~~~~~~~~~~~~~~~~~~
~Fabric and Textiles~
This cape is made of khadi cotton which is 100% natural hand spun and handwoven fabric. The cloth is woven from cotton, which are spun into yarn on a spinning wheel. This is a versatile fabric, cool in summer and warm in winter. The nature of this fabric is a variation in the yarn and weave, this is what gives the textile is charm and character. The inconsistencies include poking out threads and variations in the colour of the thread, creating a rustic, durable look.

I source all fabrics personally and seek the most high quality traditional style fabrics possible. I try my best source the most natural, hand spun and traditionally woven textiles.


This is available in 3 sizes S, M, L

Sizes:

Small
Sleeve 23.5 Inches
Front 30 Inches
Back 26 Inches
Bust 34 inches

Medium
Sleeve 23.5 Inches
Front 31 Inches
Back 26 Inches
Bust 37 inches

Large
Sleeve 23.5 Inches
Front 31 Inches
Back 27.5 Inches
Chest 40 Inches

This has been designed by me and is inspired by my home place in Co.Clare in the West of Ireland.

Brooch pictured not included, you can find a variety of brooches that go with this piece here.

Care Instructions:
Hand wash in cool water, wash separately, line dry


Have any Questions?
Should you have any questions or wish for some after purchase support I'm here for you! Simply send an email to info@celticfusiondesign.com.

Other clothing items pictured are also designed by me and are available on my online store.

Find me on Facebook, Instagram and Pinterest