Women
" The world is full of magic things, patiently waiting for our senses to grow sharper." W.B Yeats
Morrigan Sleeveless Cape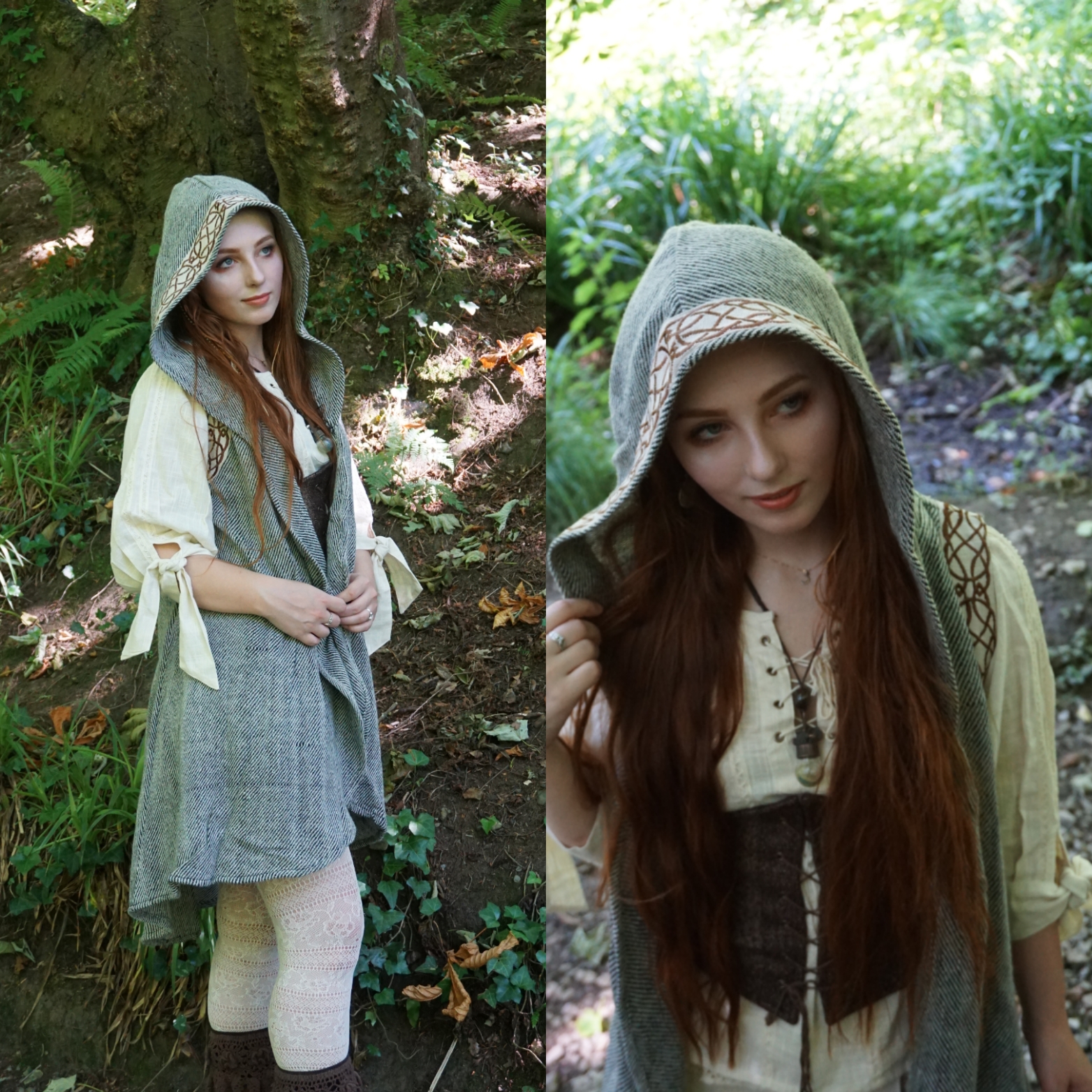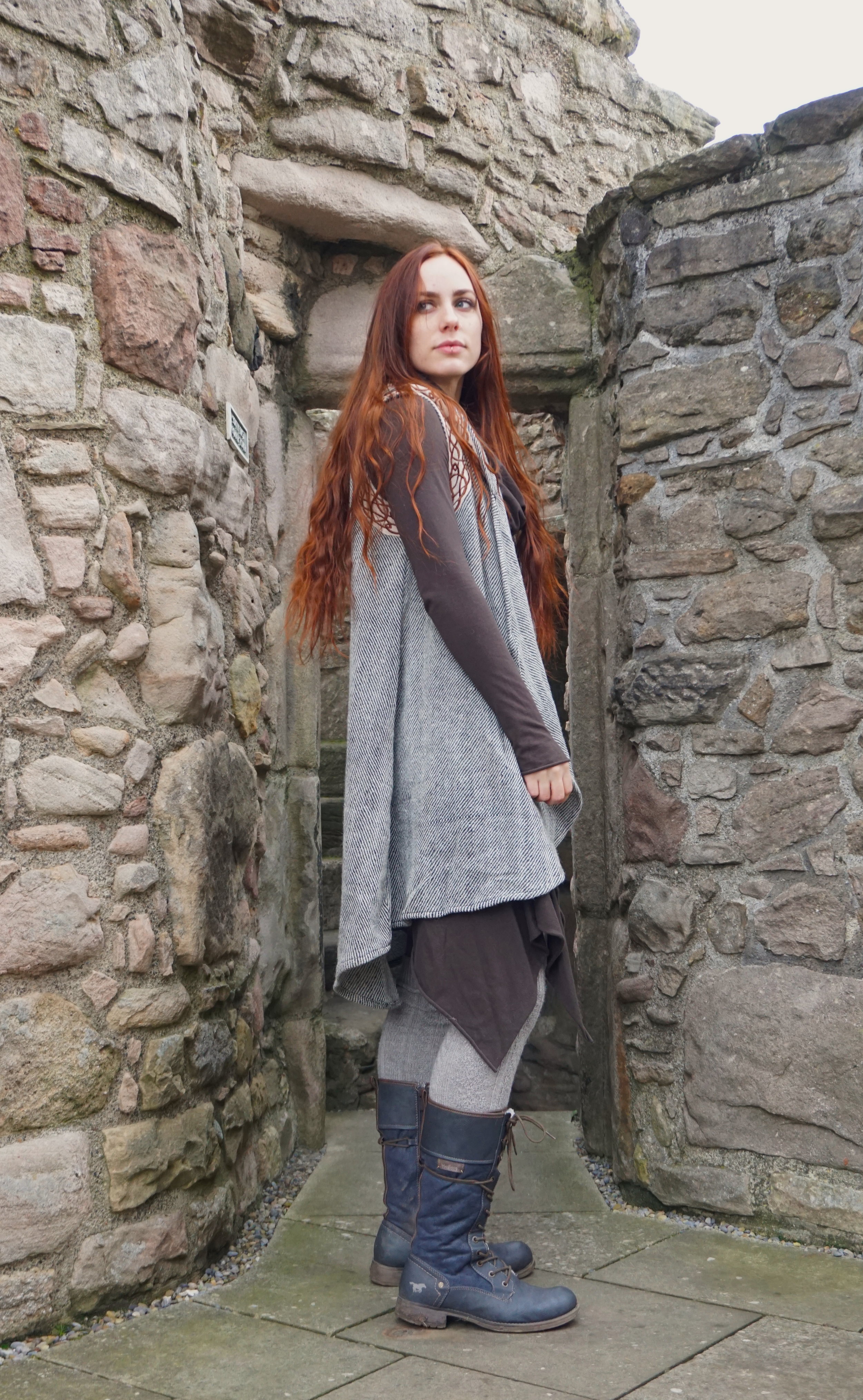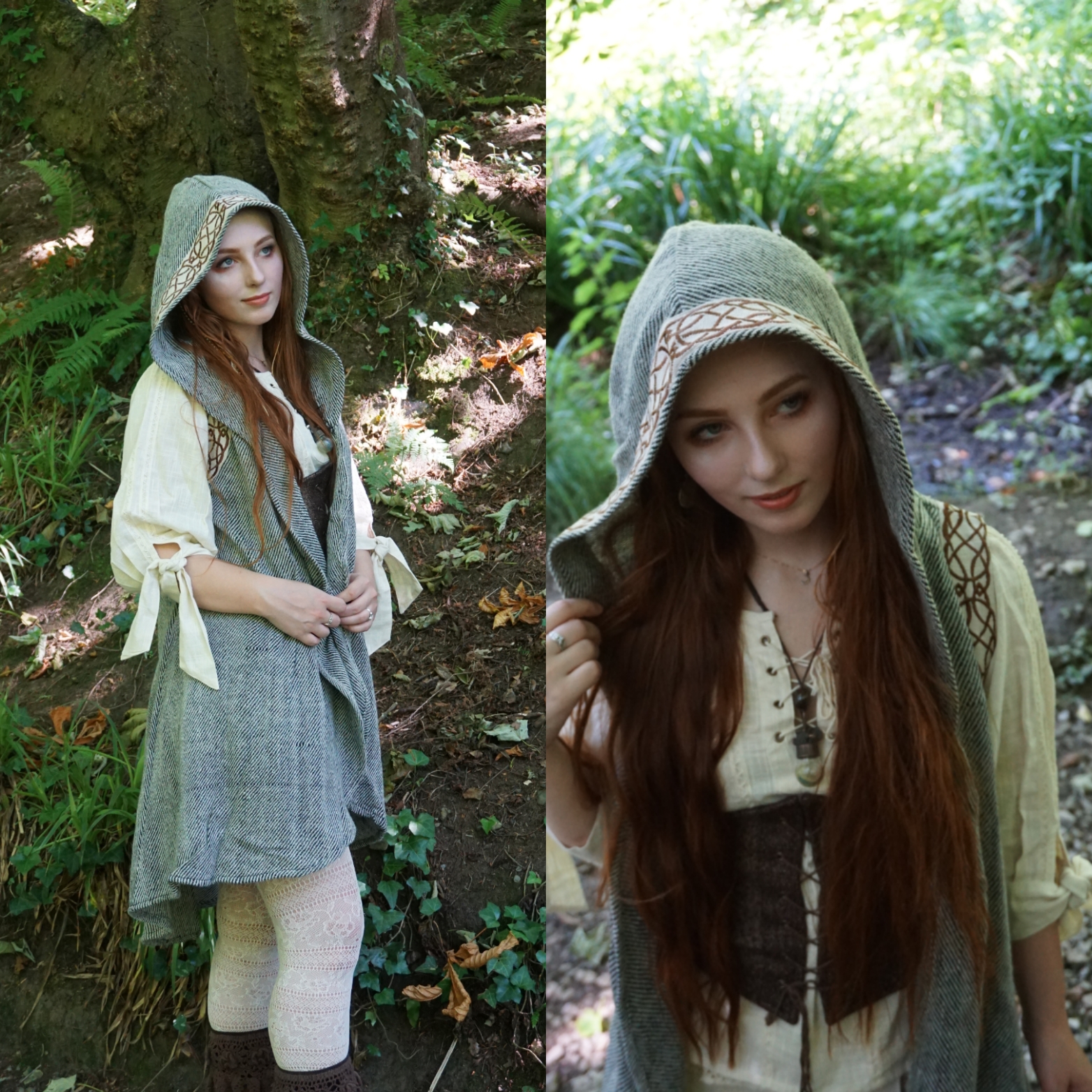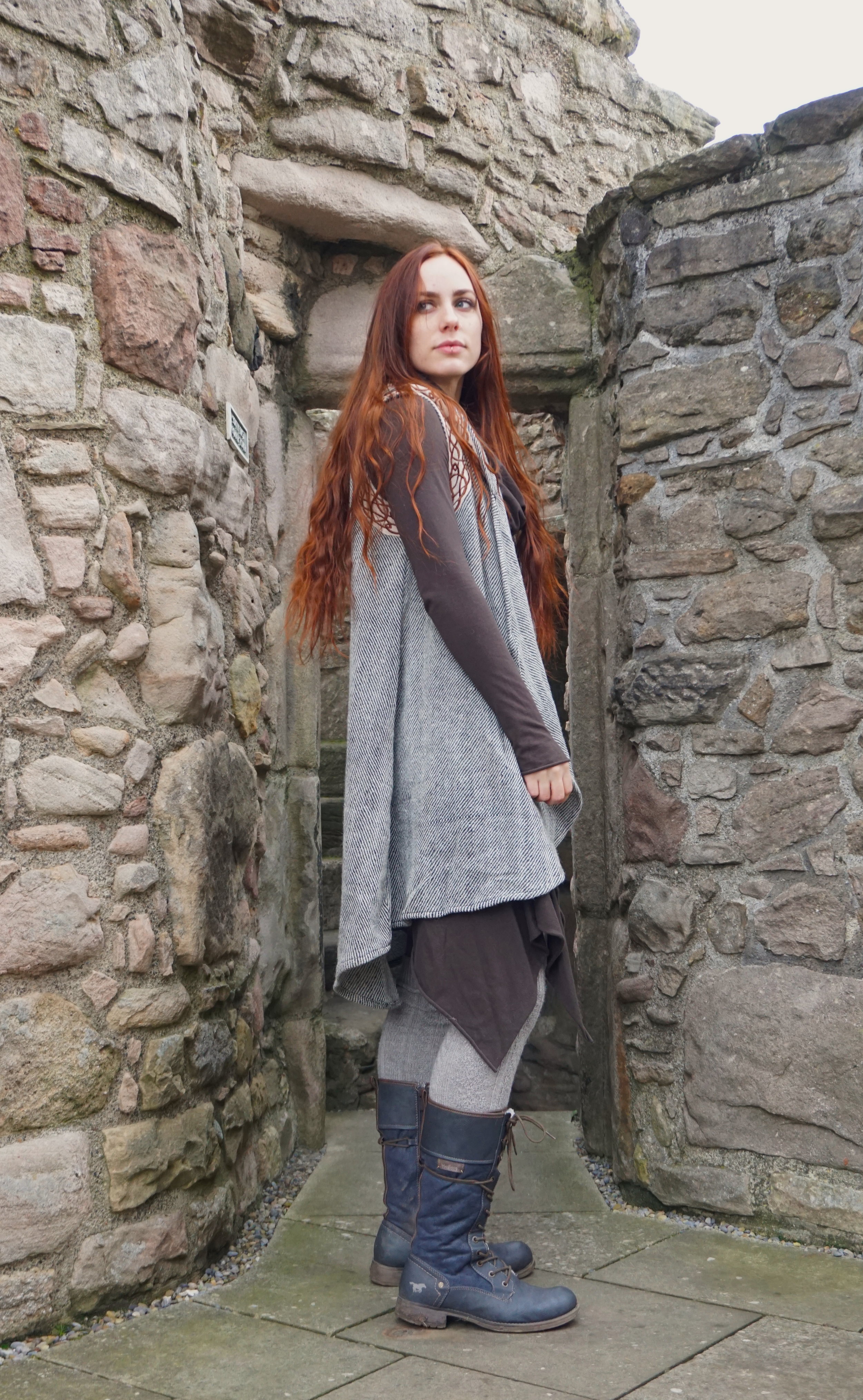 sale
Morrigan Sleeveless Cape
Morrigan sleeveless Druid Cape, Pagan Cape, Celtic Cape, Wool Cape, Dark and Earthy, Wicca Cape
Handmade Sleeveless Gray Wool cape with Druid hood and celtic knotwork Embroidery
The cape is decorated with celtic knotwork which is embroidered on woven cotton.
The design has an open Front and gentle flowing cut.
The length of the cape from the base of the neck to the bottom is 37.5 Inches
Shoulder Measurement is 13.5 Inches.
Suitable for Sizes UK
8, 10, 12
~Fabric and Textiles~
I source all fabrics personally and seek the most high quality traditional style fabrics possible. I try my best source the most natural, hand spun and traditionally woven textiles.
Fabric is Woven Wool, Wool 70% Polyester 30%
This has been designed by me and is inspire by my home place in Co.Clare In the west of Ireland.
Care Instructions:
Hand wash in Cool Water, wash seperately, Line Dry
The fabric is thick woven wool which has a very rustic and earthy feel. The Handwoven nature of this fabric has much variation in the weave, this can often have variations in colour of the thread or uneven weaving, which is part of the handmade charm of this garment.
With every purchase you make from Celtic Fusion Design, a tree will be planted! From each item, 3€ (the price of planting one native tree species) will be donated to Hometree. An organisation that is striving to plant trees in the West of Ireland to restore natural woodlands and create healthy ecosystems to last generations. Find out more here:
http://www.hometree.ie/the-trees-we-plant/
This Design has been inspired by druid culture and mysticism of the west of Ireland.
I am an Irish artist and my work is inspired by the Irish landscape and culture.
Have any Questions?
Should you have any Questions or Wish for some after purchase support I'm here for you :D
Other clothing items pictured are also designed by me and are available on my Etsy Store.
You can follow Celticfusiondesign to discover more of my creative work and receive updates, Find Me on Facebook, Instagram and Pinterest.
Celtic Fusion was designed to create a connection to nature through unique clothing. The designs are inspired by Celtic spirituality and ancient paganism - beliefs centered around the natural world and the cycle of life. So, naturally, sustainability and ethics are a top priority in the construction of the clothing you purchase. I hope to create a new standard for the impact of fashion with my choice of fabrics, construction processes, and positive work practices.